The Church of Scientology
and Celebrity Centre Las Vegas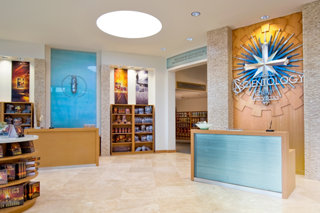 Welcome to our Church of Scientology and Celebrity Centre.
Since 1968, we have served our parishioners, families and friends in Las Vegas. Today, it is with great pride we extend our help to all communities from a home that meets the needs of this thriving entertainment capital.
It is here we provide for a growing congregation from all walks of life, while also offering a spiritual haven for Las Vegas' artists. In that regard, as a Celebrity Centre, we fulfill our unique purpose to care for those who entertain, fashion and take care of the world. For as Scientology Founder L. Ron Hubbard—an accomplished artist himself—so aptly expressed, "A culture is only as great as its dreams, and its dreams are dreamed by artists."
Our Church realizes Mr. Hubbard's vision that all Churches of Scientology become what he termed Ideal Organizations (Orgs). Ideal Orgs not only provide the ideal facilities for Scientologists on their ascent to higher states of spiritual awareness and freedom, but they also serve as a home for the entire community and a meeting ground of cooperative effort to uplift people of all denominations.
To that end, we look forward to working together with the diverse and creative people of this city dedicated to achieving our mutual dream of a drug-free, crime-free and flourishing culture for all.
Our doors are open. Our help is yours.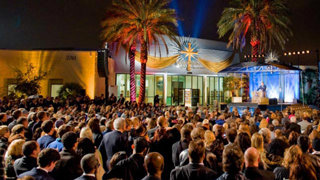 Mr. David Miscavige, Chairman of the Board of Religious Technology Center and ecclesiastical leader of the Scientology religion, presided at the evening dedication ceremony of the Church of Scientology and Celebrity Centre Las Vegas on February 6, 2010, welcoming the assembled Scientologists and guests to their new Church. He was enthusiastically acknowledged by those in attendance for dedicating the Las Vegas Church and for his instrumental role in making it possible.